Online Starter Kit includes

- Logo Design

- Landing page
Project: Legacy Logistix
(Logo + Landing Page)
LeAndrea Craddock the founder of Legacy Logistix started her business offering admin and dispatch services for the transportation industry. Her favorite color is yellow and wanted to use it in the feel of her branding. She provides warm, bright and sunny emotions when providing her customer service with her clients.
Legacy Logistix's target audience base is truck drivers, owner-operators and brokerage firms.
She needed a way to display her services, give a feel for how the services will be rendered and a streamlined a way to on-board and manage her clients.
– WordPress Template

– WooCommerce set up for cart, checkout and payment processing

– Webpages included information about the the products and services

– Lead Capture

– Automated email CRM to deliver additional information to prospective clients
– Social Media share buttons
– Mobile Responsive
The look, feel and emotions we wanted to communicate for with the logo was motion, transport, safe, fast, efficient.
We used a graphic of a transport truck driving to the right with stylish lines to indicate motion. We used a bold, slightly italicized font style for the logo. The font selection give the emphasis of a "large vehicle moving forward." The customer's favorite color is yellow so we balanced the high vibrating yellow with a cool gray tone.

Horizontal variation for horizontal applications

Main Logo used for most applications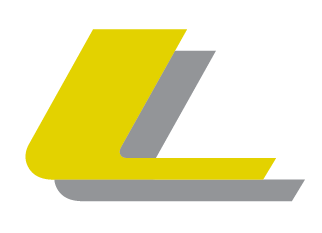 Brand Symbol used for small applications